What Should You Look for in a Family-Friendly Resort?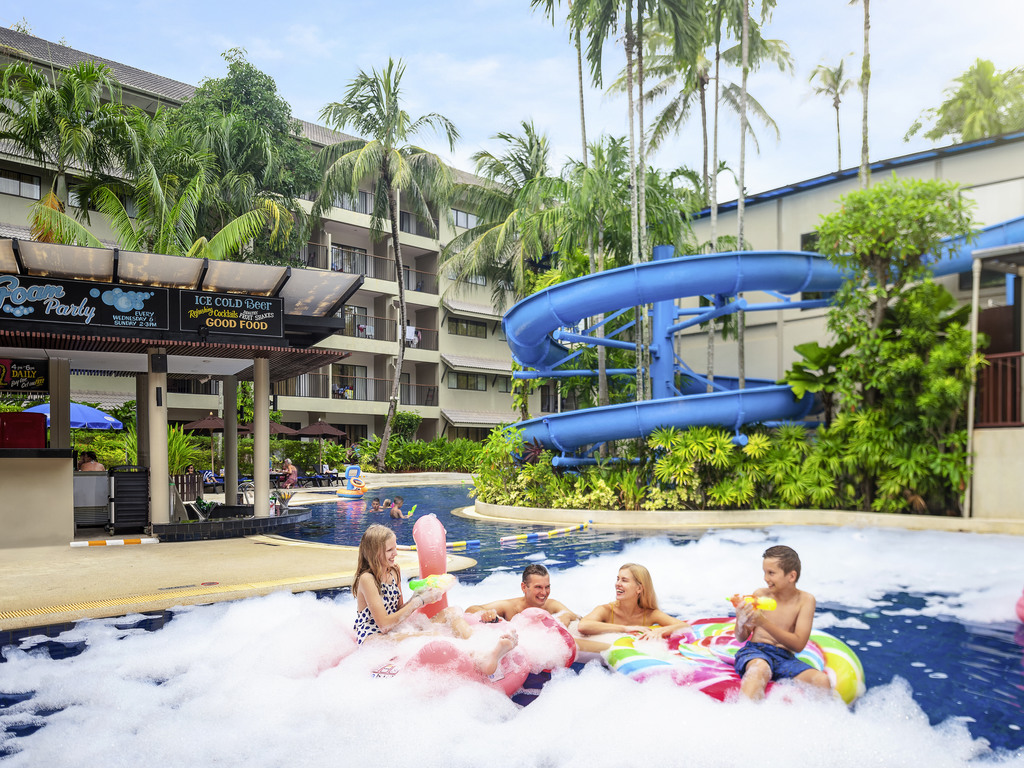 Most people can agree that everyone deserves to be able to take a vacation every so often. When it comes time for that vacation to happen, you might not know what to do at first. Would you prefer to travel somewhere alone, or would you rather bring the whole family along with you? There are many things to think about if you are planning to bring the whole family along, especially if there are young children in the family as well. Thankfully, there are places out there that are more than happy to cater to the needs and wants of children, while still making the resort experience enjoyable for the adults in the family as well. For example, if you are planning to visit the tropical city of Phuket, there's a good chance that you will want to play in a pool. A family-friendly resort will offer a few pool areas specifically dedicated to children, so that everyone can enjoy themselves. This is just one of the things that you should think about when you are planning a tropical vacation at a family-friendly resort.
Thinking About the Amenities
Arguably, the most important thing to think about when you are searching for family friendly resorts in Phuket is the amenities of the resort itself. A family-friendly resort will offer amenities for both the adults in the family and the children, and potentially some activities that the whole family can enjoy. First things first, however—you will want to make sure that the children are cared for. Many resorts offer special areas for children to hang out with other children of a similar age. Not only is this a good way for children to make new friends and socialize, but it also helps keep children entertained. These areas are often equipped with electronics, toys, and activities for children to enjoy. Other aspects you should consider are the rooms, as some rooms that are designed to accommodate children will include a separate television, sometimes a gaming console for that television, and specially decorated walls. These are just a few of the ways that family friendly resorts cater to children.
As for how these resorts cater toward families, you won't have to worry too much. In addition to the fact that many of these resorts have areas where families can relax together, these places often also offer special excursions for the whole family. An example of such an excursion in Phuket is a tour of the city that goes into historical and cultural details of how the area came to be what it is today. These excursions can be a great way for families to spend time with each other while they are on their vacation.
Is It Worth it to Consider a Family-Friendly Resort?
When all things are said and done, it is important to consider the needs of the whole family during a vacation. Of course, making sure that everyone is entertained is important, but it is also important to make sure that the children are happy and able to make the most of their time on vacation. When the parents can simply let the kids enjoy themselves in the children's area, it can take a lot of stress out of the vacation, allowing it to be as relaxing as a vacation should be. For many families, choosing a family-friendly resort is one of the best ways to enjoy a vacation.