The finest available yachts for less than $1 million
Possession of a yacht may be more feasible than you believe. Do you wish to purchase a yacht, but the related cost has deterred you? While most people believe that yachts cost tens or even hundreds of millions of dollars, there are some gorgeous boats on the market that cost significantly less. In reality, there are numerous properties available for less than $1 million. But where do we begin? Here is our list of the most affordable yachts currently on the market.
AZURE | Azimut Yachts | 24.38m | 2004 | $ 999,500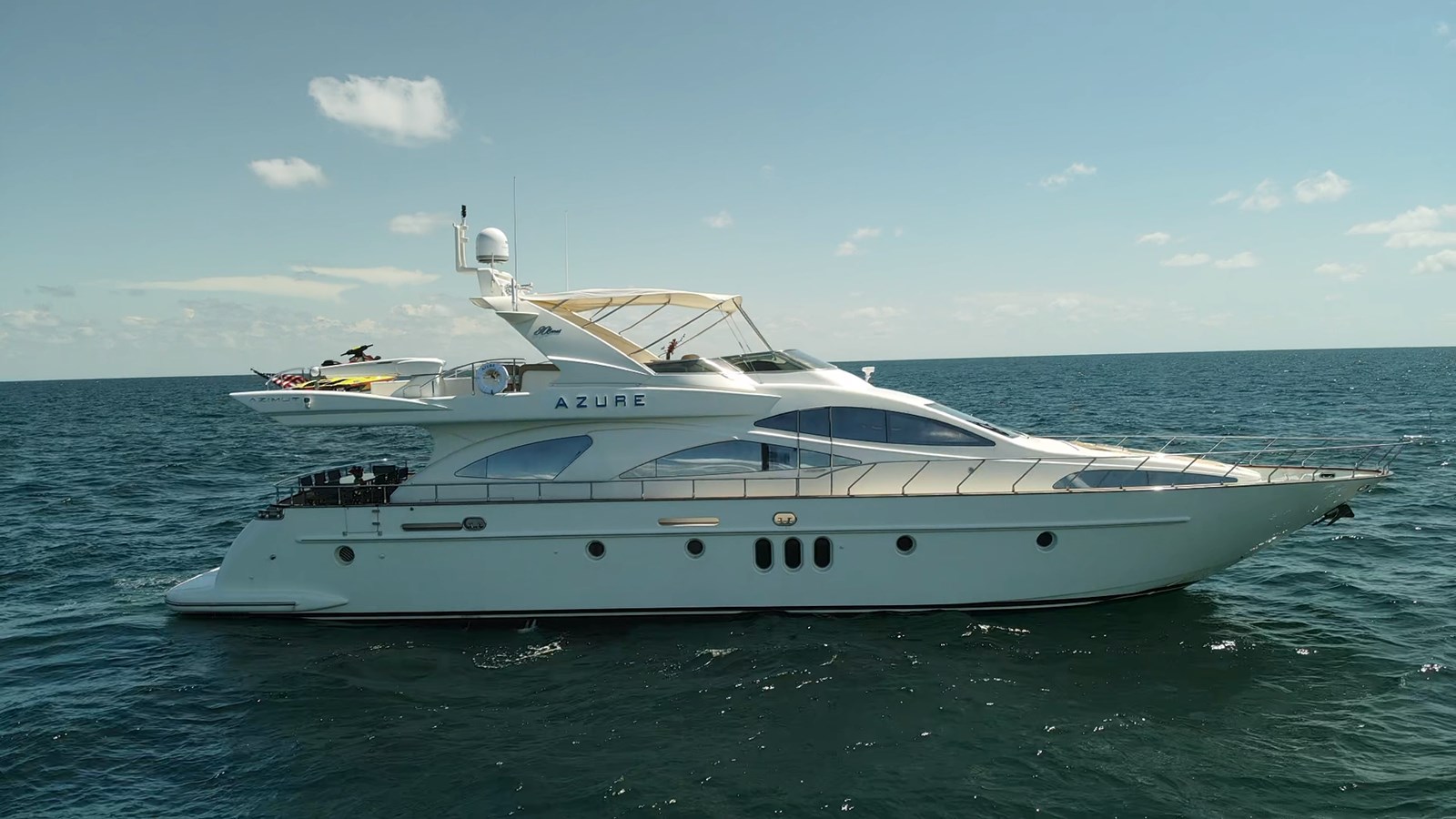 AZURE is a beautiful flybridge motor yacht that was launched and delivered to her original owner in 2004 under the name Marengo. Her exterior was designed by Stefano Righini Design and her interior was designed by Galeazzi Design.
This sleek and athletic GRP boat measuring little over 24 meters in length is excellent for a weekend on the open ocean, island hopping, or enjoying her water toys.
Five guest suites allow AZURE to accommodate up to ten overnight visitors in comfort. With room for a jet ski on her flybridge and a maximum speed of 31 knots, she is ideal for people who enjoy tearing across the water.
She has been maintained to the greatest standards over the years, and she changed hands in 2015 when she was called Samaritana and again in 2020 when she was given her current name.
El Supremo | Fairline | 17.93m | 2002 | $535,000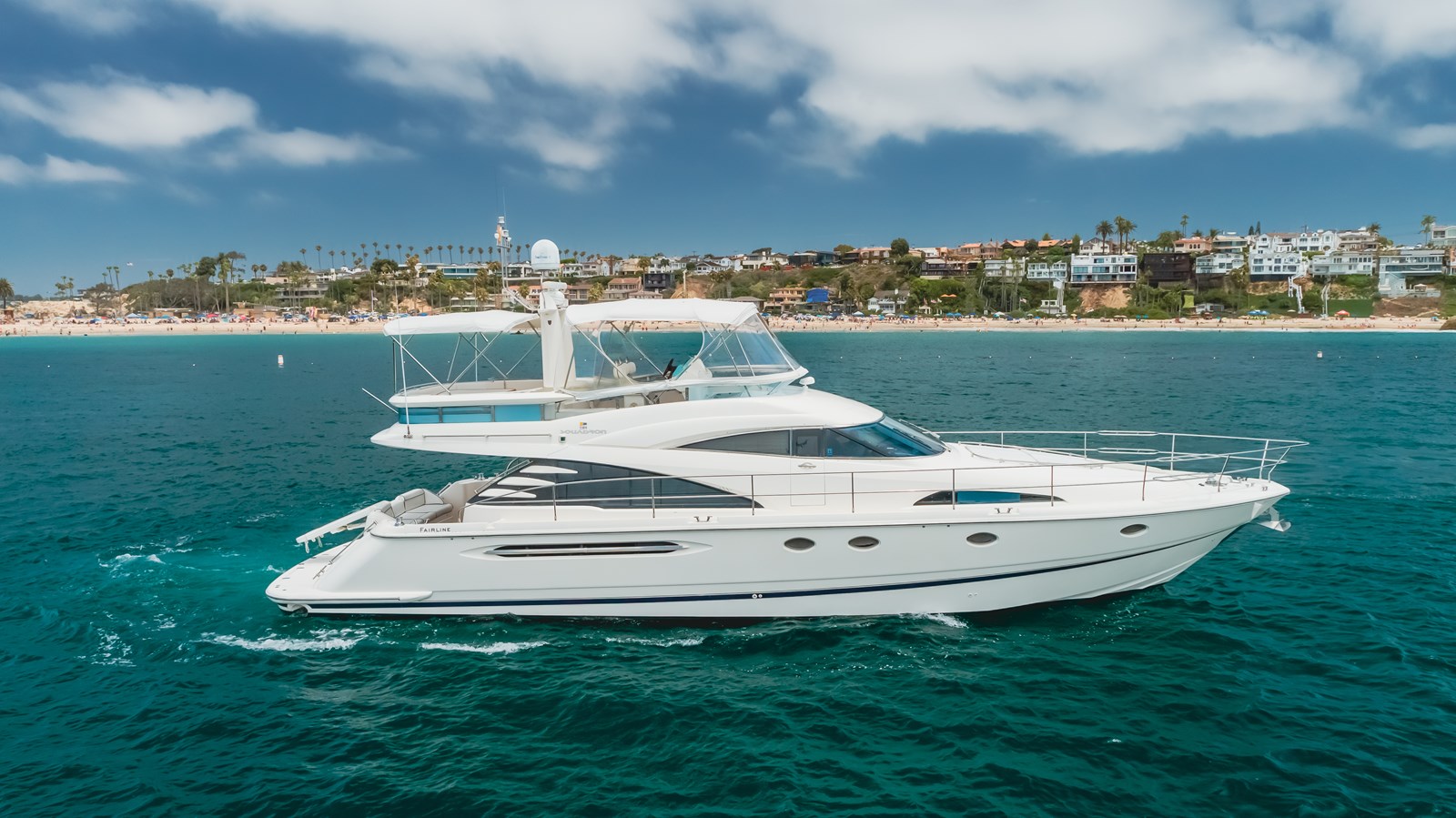 Combining form and function, the El Supremo motor yacht is certain to attract attention wherever it sails. In 2002, she was launched and delivered to her original owner by yacht builder FAIRLINE as part of the yard's Squadron 58 series. With a length of 18 meters, her dynamic exterior is brilliantly complemented by a refined and welcoming cabin that features carry-paneling throughout. With a large flybridge with ample seating and an open galley, she is ideal for a day on the lake or a weekend getaway with family. With a maximum speed of 32 knots, her deep V hull design offers safe and stable sailing regardless of the sea conditions.
Three cabins, including two master staterooms, may accommodate up to six overnight guests, making El Supremo the ideal yacht for a couple or family looking to create lasting experiences at sea.
Dolce Vita II | Leopard Yachts | 24m | 2000 | $999,000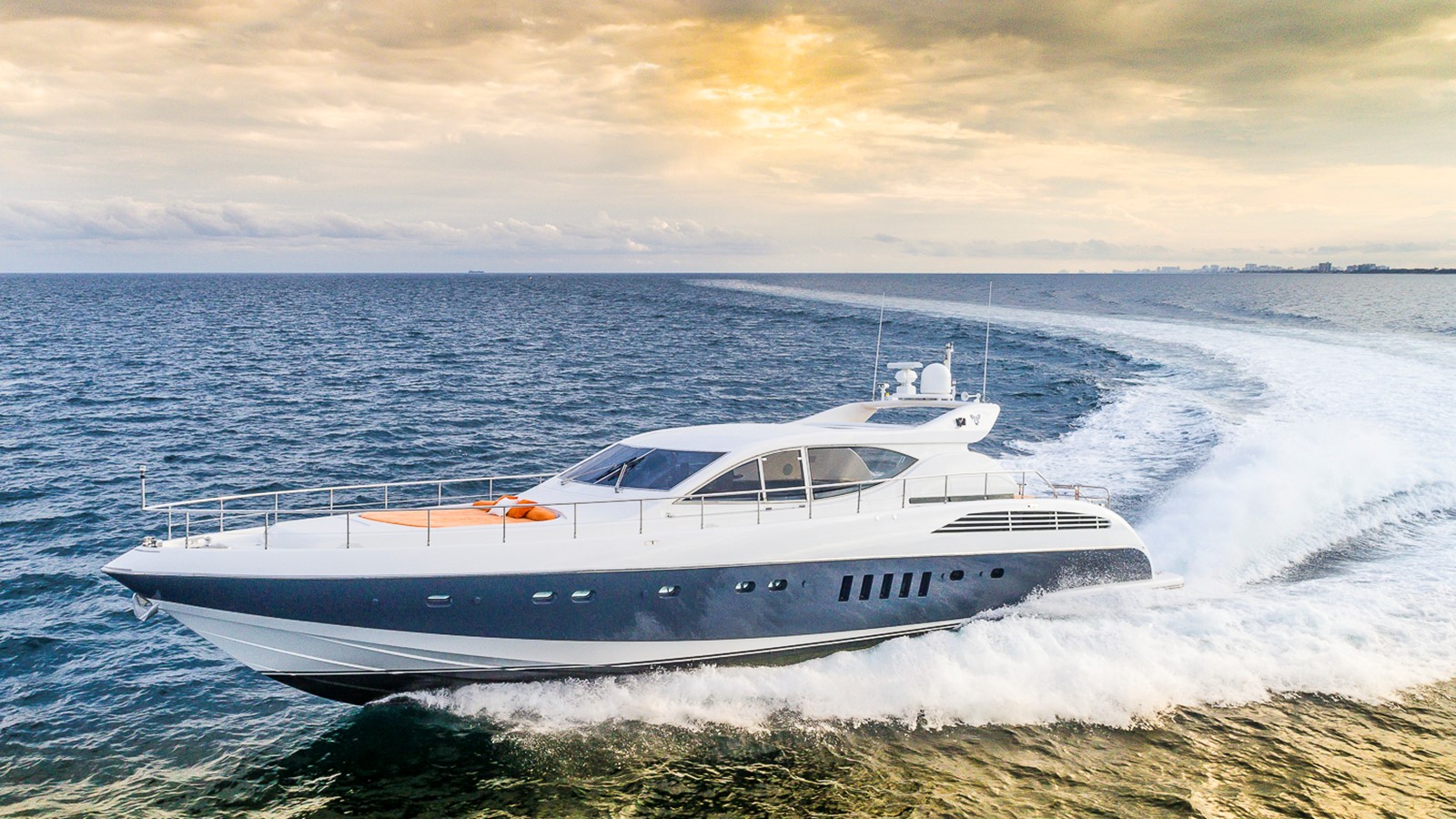 Dolce Vita, an elegant and sporty GPR motor yacht, was constructed by the Italian shipyard Leopard and delivered to her first owners in 2000. This impeccably kept GRP open cruiser has a navy hull and a distinctive exterior design by Paolo Caliari Design. She underwent a makeover in 2015 and now offers a contemporary interior design with gloss wood paneling and neutral hues. Her flybridge, measuring 24.08m in length, is suited for leisure and relaxation, while her main deck saloon is ideal for entertaining and hosting.
The interior accommodations of the Dolce Vita II consist of three staterooms with space for seven overnight guests and up to two crew members.
With a maximum speed of 35 knots, her new owners are certain to enjoy racing across the waves beneath a clear sky.
These opulent motor yachts are currently for sale through FGI Yacht Group. Contact the yacht brokerage staff immediately to find the ideal yacht under $1 million.