6 Best Rafting Locations in Bali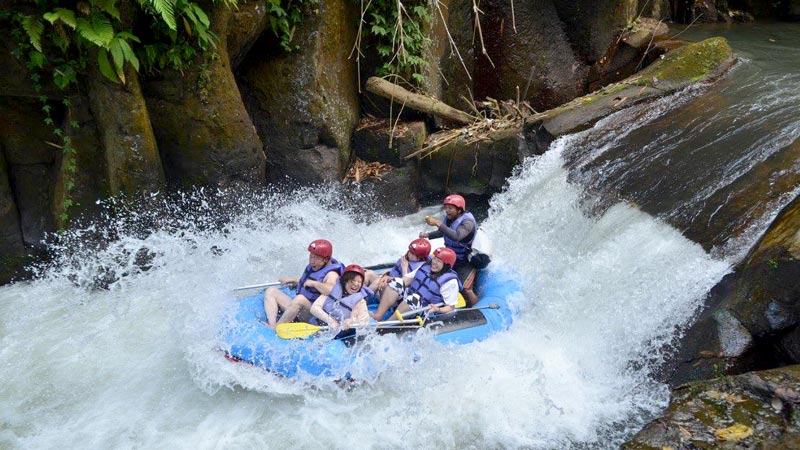 Bali's many interesting things vary from coastlines and historical tours to five star hotels in Bali with luxurious facilities. But if you like something challenging, try white water rafting Bali. Bali has many rafting locations, some of the best are listed below. 
List of Rafting Locations on the Island of Bali
Pakerisan River
This river is in Gianyar Regency. Its length is about 34 km with an area of 29 km. The water is fresh and see-through because it comes directly from the Kintamani Mountains.
The feel of the river is beautiful and relatively calm because it is far from urban areas. Other interesting sights are the natural cliff walls along the river, waterfalls, rice fields, and various tropical plants. 
Petanu River
Still, the Petanu River is one of the best rafting spots in Gianyar Regency. The river water comes from several sources, one of which is Kintamani. Petanu river is about 96 km wide and 46 km long. Rafting on this river is quite challenging and only allowed for adults. This is because the river is filled with boulders of various sizes. 
Melangit River
If you come to the Klungkung area, you can try rafting on the Melangit river. The river length is about 7.5 km, with a calm and relaxed natural feel. The scenery around the river is the countryside, gardens, rice fields, and several fishing spots. 
Lake Waja
Lake Waja offers a 16 km long rafting path that takes about 2.5 – 3 hours. This place is recommended because it has clear and refreshing water that comes from Mount Agung. Plus, there is a view of green rice fields along the river. 3 waterfalls can be seen during the rafting. The current itself is pretty heavy but still safe for rafting. 
Ayung River
The Ubud area is known for its beautiful beaches. But besides the beach, there is also the best rafting location on the Ayung River. The scenery offers a beautiful and exotic feel from the terraced rice fields. The length of the track is about 13 km which can be reached by rubber boat in 2 hours.
Rafting on this river is suitable for all ages, from children the age of 5 to 65 years old elderly, because the water flow is not so heavy and the rocks are not rocky. Another attraction is the river bank's natural stone walls, which have ancient carvings. 
Unda River
This rafting place is new because it has started operating since 2022. In addition to rafting, this place also offers waterfall tours with extraordinary, beautiful nuances and lots of cool photo spots. 
If you are interested in rafting at one of the locations above, please, come when you are physically fit and do all the necessary preparations. Follow all existing rules and guidelines, and always be careful how you act or speak in a new place like Bali.